Announcing the Winners of Yelp's Online Hackathon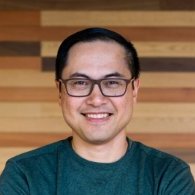 Quy L., Product Mananger

May 2, 2016
The results are in for the inaugural Yelp online hackathon which was held a few months ago (Jan. 25-Mar. 25). We were looking for cool, innovative uses of the Yelp API and received 60 submissions with 759 developers signed up to participate from around the world. Winners were chosen based on originality, user experience and effective use of the Yelp API. Our esteemed panel of judges poured over the entries and chose the following winners:
1st Place - Grand Prize Winner
Yelpify by Raj Nagasubramanian
Yelpify is a Chrome extension that adds Yelp ratings to Google search results, OpenTable, GrubHub and TripAdvisor. Just install the extension on your Chrome browser and you can see Yelp ratings and review counts instantly without having to search on Yelp.
2nd Place - Runner-up
onrute by Aaron Ludwig
onrute is a website that searches for businesses from point A to point B. If you're driving to a destination and craving for a hamburger, use onrute to show you a map of highly rated burger joints along the way.
3rd Place
SnapPea by the team of Daisy Tsao, Carl Bernardo, Justin Tan and Shin Adachi
SnapPea recommends restaurants based on your food preferences and allows you to invite your friends. You pick your preferred food item from a series of photos and SnapPea automatically recommends restaurants based on your choices.
Congratulations to the winners! We're really excited to see all of the apps that were developed. Check out the rest of the hackathon submissions on the gallery page. We're planning more hackathons in the future so please follow Yelp Engineering on Twitter and Facebook for future announcements.