Recent Improvements to the Fusion API (and Upcoming v2 Changes)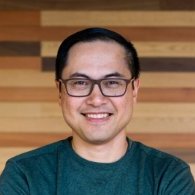 Quy L., Product Mananger

Feb 16, 2017
Since our launch of the Yelp Fusion API, we've been working hard over the past few months, fixing bugs people have reported on GitHub and adding missing features. We've also added a few things to improve the overall experience:
The search endpoint got a small update on filtering by attributes. We've added support for filtering businesses based on whether or not they have online waitlisting, participate in Yelp Cash Back, or offer Yelp Deals.
We added a public changelog to help the community keep track of changes to the API. The changelog will contain updates such as bug fixes, feature enhancements, or other general changes that could impact or improve usage.
We updated the assets for Yelp review stars and improved the functionality. The stars on the display requirements page are now pre-built based on the rating and match the style that we use on yelp.com.
Disabling Signups for API v2 in the coming months
With our continued focus on new and improved functionality in Yelp Fusion, we are going to start ramping down work on public API v2. Thus, we will disable new v2 API signups on April 1, but current API v2 keys will continue to work. As soon as we've established a timeline for shutting down API v2, we will share it with the community and ensure that everyone has sufficient time to transition their applications.
We're excited about the Yelp Fusion API and encourage everyone to migrate from v2 to Fusion whenever possible. We have many new features in the pipeline for the Yelp Fusion API and will share more details soon!
If you have any concerns, please email api@yelp.com.