Upcoming Deprecation of Yelp API v2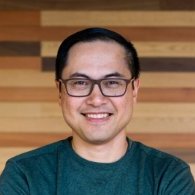 Quy L., Product Mananger

Jun 28, 2017
As we continue to invest in the Yelp Fusion API, we are announcing that Yelp API v2 will be discontinued on June 30, 2018. If you are currently using v2 API endpoints, you have until June 30, 2018 to move them over to the Yelp Fusion API.
We hope this gives everyone sufficient time to transition your applications from Yelp API v2 to Yelp Fusion, giving you the ability to tap into awesome new features like GraphQL, which we launched last month.
Here is a summary of the Yelp API v2 sunset timeline:
April 1, 2017 - Disabled Yelp API v2 signups
June 28, 2017 (Today) - Announcement, no changes to Yelp API v2 keys
June 30, 2018 - Yelp API v2 endpoints will no longer work
A big thank you goes out to all the developers in our community, who have given us great feedback. We have made recent updates based on your input, and would love to continue to hear from you. Check out the GraphQL changelog and give us feedback on GitHub.
If you have any questions or concerns, please email api@yelp.com.