Tech Intersections Conference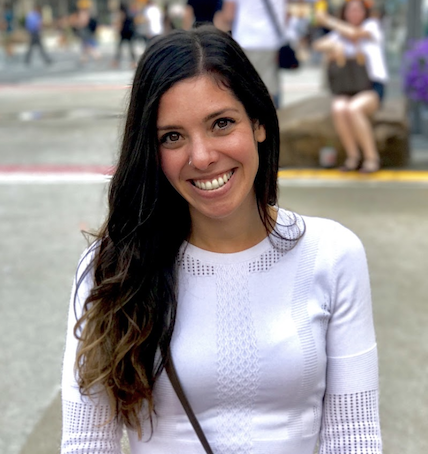 Mariana Gonzalez, Technical Diversity Recruiting Partner

Mar 4, 2019
This year Yelp sponsored the second annual Tech Intersections conference in Oakland, CA. It was a great opportunity to celebrate womxn of color in tech and to come together and learn from each other's successes, challenges, and experiences.
The conference, which featured ALL womxn speakers and attendees, highlighted topics ranging from tech entrepreneurship to self-care and career skills.
Two members of Yelp's Awesome Women in Engineering (AWE) group attended the conference and below are some of their takeaways.
This past weekend, we had the opportunity to attend the Tech Intersections conference at Mills College. It was an empowering experience to be surrounded by so many strong, intelligent, and supportive womxn of color. The talks were a great balance of technical skills, career development, and self-care.
We attended an amazing session by Maryanna Quigless, a PM leader of the Ads Creation and Guidance team at Facebook. She walked us through a product development framework she uses with her teams called PURSUIT, which really encourages you to take a step back and focus on the problem you're solving and the user you're solving it for.
Another session we attended, Leveling Up, was a panel of women discussing their journeys in tech. One of the most powerful parts of this was when Ei-Nyung Choi, a software engineer at Slack, introduced herself to the audience. First she told us her polished success story which highlighted the high points of her career–building products for 20 years, being a tech co-founder, etc. We were all obviously impressed by her long list of accomplishments. Then she told us the "real story" and talked through all of the challenges she faced along the way.
It's so easy for us to only focus on the highlights reel of other people's journeys; we tend to forget that everyone faces failure and that's perfectly okay. As two young women just starting out in our careers, this was an invaluable perspective for us to have.
We also attended a session about toxic work environments and practicing self-care at the workplace. One of the activities in the session was to come up with "I am" statements describing yourself in positive ways. This was interesting to us since it's a simple concept but something that's often neglected.
Overall, the organizers of the conference did a remarkable job curating the sessions and inviting inspiring womxn. We want to thank them, all the volunteers, and Yelp for giving us the chance to attend this conference.
-Aditi Ganpule, Product Manager & Banafsheh Derayat, Software Engineer
Are you an awesome womxn of color?
Checkout engineering jobs at Yelp!
View Job