Why Yelp's hiring strategy in Canada no longer requires being in an office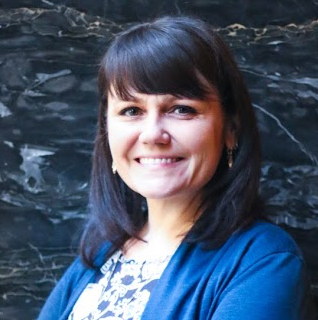 Marybeth Stankovits, Head of North American Technical Recruiting

Jul 12, 2021
When Yelp first started building engineering and product teams in Canada in 2019, our plan was to create a workforce based out of our Toronto office. Over the past year as we adapted to being an entirely remote workforce we realized, like many companies, that people don't need to work in offices to be collaborative and successful. In fact, through remote work surveys sent to our employees, we found that most people are happier and more productive when they have the option to work remotely.
We're now hiring engineering and product roles as fully remote in Canada, as well as in all of our locations across North America and Europe. We plan to open our offices worldwide this year, allowing employees to decide how many days per week, if any, they'd like to work from an office. As we continue to grow while working remotely, we've remained focused on how to best support employees. In addition to our standard benefits, we're offering a $100 monthly stipend and a one-time reimbursement of $300 to support the costs of working from home.
Growing as a distributed workforce
The freedom to work from anywhere within the locations we hire in — including Ontario, British Columbia, Quebec, and Alberta — has allowed us to reach a wider pool of individuals from a broader variety of backgrounds. Since about half of our global technical hires will be based in Canada this year, we're excited to bring our engineering and product opportunities to local communities and welcome more employees with diverse experiences.
As Yelp's technical teams become increasingly distributed, we're being intentional about creating a culture where everyone can maintain a healthy work-life balance and have equal opportunities for impact, growth, and success. We're taking a close look at our communication styles and creating best practices for collaborating across time zones. We're also enabling people to make connections both inside and outside of their own organizations, as well as continuing to provide valuable mentorship opportunities. For example, we host social events for our new hires, provide a dedicated mentor matching program, and encourage participation in Yelp Beans — an internal tool we use to help employees meet colleagues within the company.
Employees in all Yelp locations have the support of our many Employee Resource Groups (ERGs) to help make meaningful connections. These include ERGs focused on our employees in the engineering and product space, such as Awesome Women in Engineering, Women in Product, and ColorCoded, just to name a few. Our goal is to enable all employees to bring their authentic selves to work and to be successful, regardless of their location or background.
Bringing together diverse cultures to build something greater
Since Yelp began seeking technical talent in Canada, our goal has been to create a workforce that reflects the demographics of the Canadian population. By increasing the locations people can choose to work from, we're able to create an even more diverse organization that brings new expertise to help us solve increasingly complex challenges. We're focused on proactively growing and cultivating an employee community based on a variety of backgrounds, talents, and perspectives. To achieve our goals, our technical talent team partners closely with our engineering and product teams to ensure we're building happy, diverse, and inclusive teams, hiring a diverse team by reducing bias, and using structured interviews and promotion practices to improve equity.
In our technical hiring, we've set a goal to exceed Canada's national average with regards to the representation of women and underrepresented minorities in the tech community. Between Q4 2020 and Q2 2021, we've consistently met these goals in our technical recruiting efforts, including hiring a higher percentage of underrepresented minorities than is represented across the entire country of Canada, according to their 2016 census. Our technical recruiting team, itself a group of individuals representing a variety of backgrounds, is passionate about increasing the representation of underrepresented groups in tech — not only because it's a proven smart business move, but also because it's morally the right thing to do.
Sound like a fit? We'd like to get to know you.
Yelp is looking for Product Managers, Software Engineers, Engineering Managers, Data Scientists, Business System Analysts, Product Designers, and more to join our growing team in Canada. If you're looking to work at a company that values diversity, inclusion, belonging and work-life balance, we'd love to hear from you!
Check out our careers site to see our current opportunities.