Awesome Women in Engineering Hosts its First Virtual Summit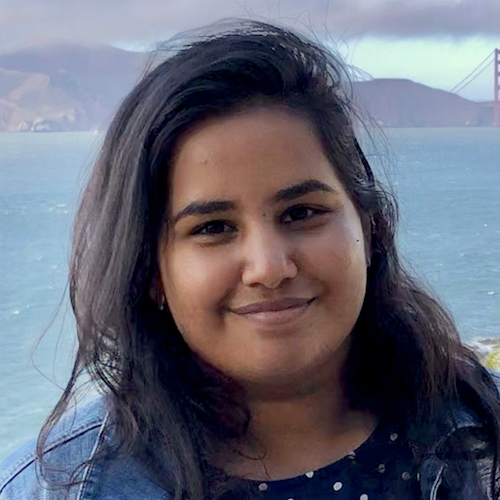 Manasi Goel, Engineering Manager

Oct 25, 2021
Yelp's employee resource group for women in engineering, Awesome Women in Engineering (AWE), recently held its first virtual summit! The summit was designed for women and allies at Yelp to learn, network, and have fun. AWE started in 2013 with a mission to build a strong community for women and allies at Yelp by facilitating professional career-building activities, networking, leadership, and mentorship opportunities. As a resource group, we provide support and organize activities targeted towards professional growth for women engineers, helping them to maximize their potential at Yelp and beyond. We are excited to share the different activities that helped make this a successful event.
"Everything was perfect. Working at a company which supports events hosted by women, and with many women as speakers is amazing!" - Thais A., Software Engineer
We'd previously hosted a similar summit in our San Francisco office, but this summit was 100% virtual as we've since moved to a more distributed work environment. This enabled us to have events at times accessible to our distributed teams either in Europe or North America. We hosted several events ranging from technical talks to networking sessions to workshops, giving women and allies the opportunity to share their experiences and learn from the experiences of others.
"I got to meet awesome women that I don't interact with often" - Maoreen M., Technical Sourcer
A highlight of this summit was the keynote speech given by Miriam Warren, Yelp's Chief Diversity Officer. Miriam spoke about her journey at Yelp, building and empowering communities, demystifying networking, and knowing your story. It was also fascinating to hear about her journey joining nonprofit boards and the ways these experiences helped her grow her career and learn from people in other industries.
"I like the freedom that was seen among the presenters. They were not obligated to follow a particular agenda, but they shared what they thought was relevant from their point of view." - Luz G., Engineering Manager
Many other members of AWE also gave talks. Some of those talks were focused on technical learning. For example, we heard about statistical thinking, the math used in our ads algorithms, and measuring product success. Some talks were centered more on the role of diversity in our work, such as creating an accessible product, reducing biases in algorithms, and diversity in recruiting and hiring. Other talks were geared towards career growth where we heard from women in various roles about their journeys.
"The statistical thinking talk was great! Highlighting bias that computers can make unintentionally is extremely important and something that definitely needs more talks on!" - Rusab A., Software Engineer
The summit also incorporated interactive events. We hosted two ally skills workshops, which took participants through real-world scenarios and consisted of group discussions about how to act as an ally in each situation. There was also a technical workshop that covered the basics of machine learning followed by an interactive session where everyone built a basic model. Lastly, we had a virtual networking session where participants were able to meet new people and get to know each other through icebreaker questions.
"I loved the opportunity to learn more about and to champion the amazing work done by women at Yelp. It was invigorating for me to realize that there's so much potential for all of us to find our space and grow." - Camila C., Applied Scientist
The summit was an amazing opportunity for women and allies to build deeper connections, learn from each others' experiences, and feel empowered to always be our most authentic selves. We're proud to have done this event in a distributed environment and plan to look back at what worked and what didn't for participants so we can do it again in the future, while continuing to inspire women through AWE's many other initiatives.
Acknowledgements: Dorothy Jung, Chie Shu, Trisha Walsh, Grace Yuan, and Michelle Huang
Interested in joining the awesome women in engineering and product at Yelp?
We're hiring! Check out our Careers page for more open positions.
View Job